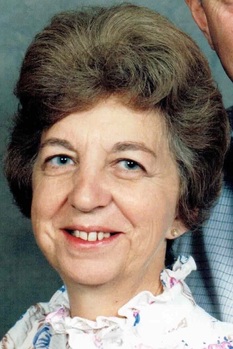 Ruth Hinkley, 88, a resident of Clarks Summit Senior Living and former resident of Nicholson, died Wednesday evening after a long battle with breast cancer.

She was preceded in death by her husband of nearly 55 years, Keith Hinkley.

Ruth was born May 5, 1927, in Factoryville. She was the daughter of Merle F. and Erma (Gromlich) Williams. She spent her early life in Nicholson and Hop Bottom. Ruth completed nursing school at St. Agnes Hospital in Baltimore, Md., and became a Army nurse. She successfully trained to become a certified nurse anesthetist, and worked at Berwick Hospital and Carbondale General Hospital in that capacity for several years.

Ruth had a distinguished career as nurse. She worked among the Navajo Indians in Arizona. She volunteered for duty with polio patients in Arkansas when many nurses refused to do so for fear of contracting the disease. She served as an Army nurse in Berlin during the Berlin blockade and airlift, and received a presidential commendation for her work with pediatric burn victims.

The residents of Nicholson know that although her professional career may have ended while she was still young, Ruth continued to provide assistance and nursing care to anyone in need for many years, simply because she loved nursing and couldn't stand by when anyone was in need of help.Ruth was an active and devoted member of the First Presbyterian Church of Nicholson where she served in a variety of capacities through the years.

She is survived by a daughter, Jill De Felice and her husband, Michael, Tuckerton, N.J.; a son, Eric Hinkley and his wife, Tanya, Beach Lake; a granddaughter, Lauren Hinkley; grandsons, Matthew De Felice, Paul De Felice, Eric James Hinkley and Caden Hinkley; and stepgrandchildren, Janell, Jalenna, Jennson and Justin Gibbs.

Other family members include sisters, Elna Nordahl (deceased) of Nicholson; Bette Golas (deceased), Kenneth Williams (deceased), Norma Fink and Marilyn Holbein, all of Maryland; as well as many nieces and nephews.

Memorial services will be held at 11 a.m. at the First Presbyterian Church of Nicholson on July 13. There will be no viewing.

In lieu of flowers, memorial donations may be made to the Sunday School Camp Fund of the First Presbyterian Church or the Nicholson Cemetery Association.