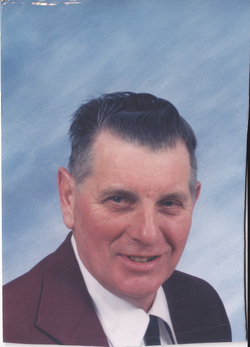 Richard J. Wagner, age 74, of Kingsley, died Wednesday at home.
His wife is the former Mary E. Werkheiser.
Born in Kingsley, Richard is the son of the late Addison and Anna Baden Wagner.
Prior to retirement, Richard was a truck driver for Masters Concrete. He loved farming, talking about tractors, and attending any event with tractors. Richard also was a member of the Kingsley Community Church.
He is survived by two sisters, Mary Stevens of Endicott, NY and Shirley Pritchard of Nicholson; and also several nieces and nephews.
Richard was predeceased by a sister, Ella Decker, and a niece, Joanne Trumbo.
At the request of the family there will be no public services.
Interment will be in the Maplewood Cemetery, Kingsley, at the convenience of the family.
Donations may be made in Richard's honor to the Harford Volunteer Fire Company or to the Kingsley Community Church.
Arrangements entrusted to the Charles H. Litwin Funeral Home, 91 State Street, Nicholson.