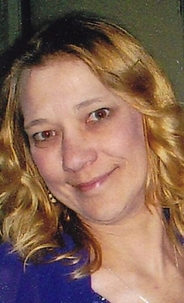 Sharon Mroz, 52, of Nicholson, died Thursday at Moses Taylor Hospital in Scranton.

Born in Scranton, she is the daughter of Alberta Chiappini Mroz of Nicholson, and the late Chester Mroz. She was a member of St. Patrick's Church in Nicholson.

Also surviving Sharon are her life companion, Robert Benzeleski; two daughters, Nicole Turley and Melissa Mroz Benzeleski; two brothers, Chester and Albert Mroz; two sisters, Nancy Schultz and Sandra Mulgrew; two grandchildren, Morgan Turley and Joslyn Whipple; and many nieces and nephews.

A blessing service will be held Monday at 7 p.m. in the Charles H. Litwin Funeral Home, 91 State St., Nicholson, by Father Arbogaste Satoun of St. Patrick's Church in Nicholson.

The family will receive friends from 5 until service time.