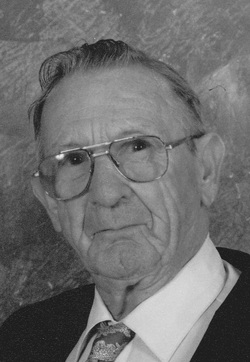 William Decker, 90, of Nicholson, died Thursday at Geisinger Community Medical Center in Scranton.

Born in Tunkhannock, he is the son of the late William and Ruth Evans Decker.

Before retiring, he had worked as a machinist at the Bendix Corp. in South Montrose for 37 years.

He was a World War II Navy veteran and a member of Nicholson American Legion Post 953 and Elk Mountain V.F.W. Post 8488.

William is survived by a son, John Decker and wife, Jane, Nicholson; three daughters, Kathryn McGinnis, Meshoppen; Wilma Rimkus and husband, Jim Lynch, Cocoa Beach, Fla.; and Elizabeth Decker Salsman and husband, Norm, Laceyville; three stepdaughters, 12 grandchildren, several great-grandchildren and two great-great-grandchildren.

He was also preceded in death by two sisters, Keitha and Evelyn; and a brother, Ken.

Funeral services will be held on Monday at 11 a.m. in the Charles H. Litwin Funeral Home, 91 State St., Nicholson.

Interment will take place in the Sunnyside Cemetery, Tunkhannock.A viewing will be held on Sunday from 4 to 6 p.m.