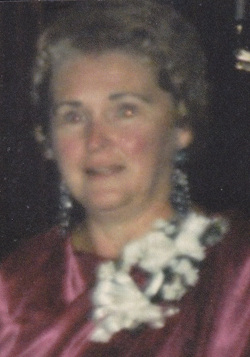 Sharon "Nonie" Herron, 72, of Glenwood, Lenox Township, passed away Friday night at Commonwealth Hospice of NEPA at Regional Hospital after an illness, surrounded by family and friends when God took her.
Sharon and her husband, Gerald, just celebrated their 50th anniversary in July.
Born January 3rd, 1941 in Carbondale, she is the daughter of the late Frank and Marie Oakley. She worked and retired from Irene Sportswear, where so also was a ILGWU representative.
She was a member of the Nicholson Fire Company, the Clifford Fire Company, and the Fleetville Fire Company. She held various positions in the companies until her illness.
Sharon received numerous state certifications in the EMS field along with certifications from Penn State.
She would respond to all calls, if she were able. She dedicated her life to helping and saving others.
She is survived by her husband, Jerry of Nicholson, two daughters, Lisa Iyoob and Ted Soma of Springville and Tracy Kilmer of Nicholson; three grandchildren, Jason Iyoob and his
wife Jennifer of Afghanistan & Fort Knox, Amanda Kilmer and her companion Tim Carpenter of Dalton, and Kyle Kilmer of Nicholson; and two great grandsons, Pierce and Preston.
She loved her kids.
Sharon is also survived by two sisters, Patricia Purdy and husband Victor of Factoryville, Kathy Norton and husband David of Lakewood; a brother Rodney and wife Nancy of Brooklyn
and Webster, Florida; a sister in law, Jackie Herron of Pittston, and numerous nieces and nephews.
A memorial service will be held on Saturday at 2:00pm in the Charles H. Litwin Funeral Home, 91 State Street, Nicholson.
Friends may call from Noon until service time.
Interment will be held at the convenience of the family.
Donations may be made to the Lackawanna County SPCA.
For directions or online condolences,
www.litwinfuneralhome.com