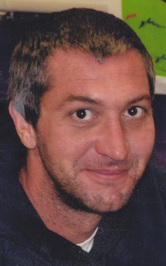 Timothy Paul Lowrie, 36, of Hop Bottom, died Monday on his way to work.

His wife of 12 years is Nicole Strelecki Lowrie.

Born in Tunkhannock, he is the son of David and Beth Anne Rowe Lowrie of Starkville.

He was a self employed Quarryman.

Tim was a loving husband, father, son and brother. He loved his dogs, hunting, working with his hands and working outside. He was known to his friends as "Hogger."

Also surviving Tim are a son, Austin Jorgensen; and a daughter, Makenzie Lowrie, both at home; a sister, Lorelee Isbell of Enola; and nieces and nephews.

Funeral services will be Saturday at 1 p.m. in the Charles H. Litwin Funeral Home, 91 State St., Nicholson with services by the Rev. David Stuckey.

A viewing will be held Saturday from 11 a.m. until service time.In lieu of flowers, donations may be made to the family.