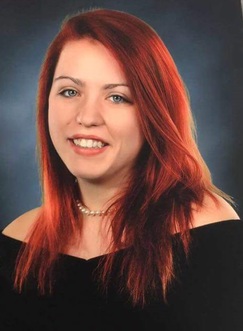 Alexandria Casimira Anderson, 19, of Hop Bottom, died Saturday in Lathrop Twp., Susquehanna County, in a motor vehicle accident.
Born in North White Plains, N.Y., daughter of Terry and Doris Dmytryszyn Anderson of Hop Bottom, she was a welder for W.C. Welding and was a lover of people.
She was always looking to make you feel better, mend hearts and always just wanted to make your day a better one.
Alexandria is also survived by a sister, Nikki Mimnaugh, Torrington, Conn.; two brothers, Terry Anderson Jr., Elmsford, N.Y.; and Derreck Anderson, Hop Bottom; maternal grandmother, Patricia Dmytryszn; maternal grandfather, John Dmytryszn; maternal grandmother, Theresa Dmytryszn; paternal grandfather, John Anderson; paternal grandmother, Patti Magee; and paternal grandfather, Jim Magee; and maternal great-grandmother, Nancy Marino.
She was preceded in death by maternal grandmother, Elizabeth Dmytryszn.
The family will receive friends Saturday from 11 a.m. until 2 p.m. at the Charles H. Litwin Funeral Home, 91 State St., Nicholson.
In lieu of flowers, donations may be made to the St. Jude's Children's Hospital,
www.stjude.org