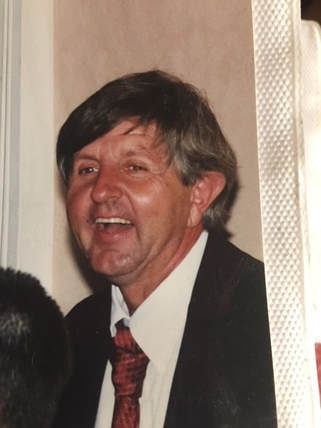 Richard Zrowka, 63, of Clifford Twp., died Monday at home.

Born in Carbondale, son of the late Paul and Ann Redgil Zrowka, he was a member of the Nicholson United Methodist Church. Before retiring, he worked in the new car preparation department at R.J. Burne in Scranton and had also been a longtime employee at Hornbeck Chevrolet in Carbondale.

Richard's family would like to extend a special thank you to Dr. Padmaja Bojanapally, Dr. Erica Longstreet, Dr. William Auriemma and VNA Hospice.
Surviving are two brothers, Mark and fiancée, Jessica, Clifford; and Ronald and wife, Annette, Nicholson; four sisters, Karen Zrowka, Clifford; Debbie Amico and husband, Sam, Dunmore; Sharon Conforti and husband, Eugene, Scranton; and Cindy Booths, Scranton; and several nieces and nephews.

Funeral services will be held Friday at 11 a.m. in the Nicholson United Methodist Church by Pastor John Shaffer.
Interment will take place in the Nicholson Cemetery.

A viewing will be held Thursday from 6 to 8 p.m. in the Charles H. Litwin Funeral Home, 91 State St., Nicholson.

Memorial donations are requested to be made to the American Cancer Society.