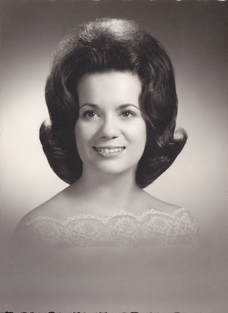 Janet E. Brecht, 75, of Lake Carey, entered into the loving embrace of our Lord and Savior on Dec. 9, 2017 from multiple health issues.

Born on Jan. 23, 1942 the daughter of Harold and Martha Brecht of Nicholson.

After graduating from Lackawanna Jr. College, she was employed by the Veterans' Administration in Washington, D.C. She also worked at the IBM Space Guidance Center in Owego, N.Y. Aside from her regular secretarial capacity she was the personal secretary to the astronauts when they visited the center. She was an executive secretary at Sander's Corporation, Nashua, N.H. and retired from the Social Security Administration Data Processing Center, Wilkes-Barre, Pa.

She was a most generous, thoughtful and compassionate person always thinking of the needs of others before her own. Her wit and sense of humor brightened the lives of those fortunate enough to experience it.

She was creatively gifted designing and making her own greeting cards, programs for church functions and writing poetry.

She was a member of the United Methodist Church of Nicholson, the Nicholson Heritage Association and the Lake Carey Welfare Association.

She is survived by her loving sister, Kathleen Steele, of Nicholson; and three nephews, Kevin, Steven and Jonathan Steele.

Preceding her in death are her parents; baby brother, Frederick "Fritzie" Brecht; and infant niece, Lee Leslie.

Friends may call Friday, Dec. 15 from 6 to 8 p.m. at the Charles Litwin Funeral Home, 91 State St., Nicholson, with a memorial service Saturday, Dec. 16 at 11 a.m. in the United Methodist Church, 64 State St., Nicholson.

In lieu of flowers, donations can be made to Operation Smile, 3641 Faculty Blvd., Virginia Beach, VA 23453.