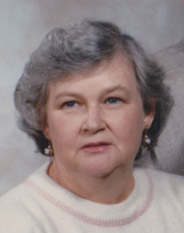 Ann Marie Decker, age 81, of Nicholson, formerly of Factoryville, died Friday at Moses Taylor Hospital in Scranton.

Her husband is Raymond Decker and they have been married for fifty two years.

Born in Stroudsburg, she is the daughter of the late George and Anna Hoeffner.

Ann Marie was a retired school teacher, having taught Special Education at West Scranton High School. She was an avid reader and was smart as a whip.

She especially loved her children and grandchildren and was loved by her family. She spent her entire life caring for her family and will be greatly missed. She passed away with her
family by her side.

Ann Marie is also survived by two sons, James Decker and wife Karen, and Keith Leitner; a stepson Raymond Decker and wife Kathy; three daughters, Judy Stiles and husband
Jim, Peggy Taylor and husband Donald, and Paula Michaels; twelve grandchildren and nine great grandchildren.

She was predeceased by a daughter, Cathy Leitner.

A celebration of her life will be held Monday the 16th at 8pm in the Charles H. Litwin Funeral Home, 91 State Street, Nicholson with services by Rev. Will McCall.

The family will receive friends Monday from 6pm until service time.

In lieu of flowers, memorial donations may be made to the Humane Society of Susquehanna County, P.O. Box 485, Montrose, Pa. 18801 or the Hospice of the Sacred Heart.