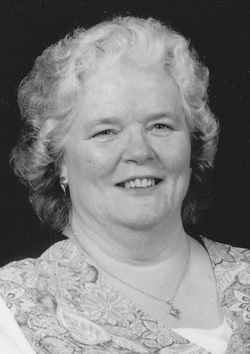 Ann Shirley Hazen, 77, of Nicholson, died Wednesday at Allied Skilled Nursing Center in Scranton.

Shirley was born in Scranton, daughter of the late Edmund Haefele and Margaret Murray Haefele, on Jan. 26, 1937.

She went to Scranton Technical High School, and was an active member of the Nicholson United Methodist Church.She loved elephants, her beagle, Toby, doing arts and crafts, singing in the choir and spending time with her loving family and friends.

Shirley is survived by her devoted and loving husband, John W. Hazen; her children, Theresa and husband, Lue Titus; Carl and wife, Tammy Hazen; Jud Hazen, Mary Hazen and Debbie Townsend; grandchildren, Marisa Titus Hurley, Michele Titus, Nicholas Perry, John Hazen, Sara Hazen, Sondra and husband, Milton Gonzalez; and Brett and wife, Melissa Hazen; her great-grandchildren, Peyton Gonzalez, Gio Gonzalez and Matthew Hazen; brothers, Ed and wife, Theresa Haefele; William and wife, JoAnn Haefele; Jack and wife, Deborah Haefele; and Jim and wife, Itda Haefele; and her sisters, Margaret Newman, Joan Naus, Linda Whitford and Joan Haefele.

She was also preceded in death by her son, John Hazen; a brother, Fred Haefele; and her sister and brother-in-law Eileen and Eugene Clifford Sr.

The family will have a memorial service this spring to honor Shirley.