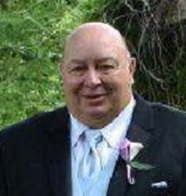 Clyde Very, age 69, of Nicholson died Sunday at the Hospice of the Sacred Heart in Dunmore.

His wife is the former Eleanor Wulff. They would have been married 50 years on June 3.

Born in Dimock, he is the son of the late Clyde and Elva Snyder Very.

Clyde was a retired award winning Stockade building contractor. He also was a member of the Sons of the American Legion, Nicholson Fire Company, Nicholson Masonic Lodge #438, National Frame Builders Association and the NRA.

Clyde is also survived by a daughter, Bonnie Very Reed of Nicholson; a son Danny Very of Nicholson; two sisters, Ann Marie Townsend and Linda Ross; a half brother Lyle Very; step brother Chuck Caitlyn; seven grandchildren and four great grandchildren.

He was predeceased by a sister, Martha Jean Garcia.

A Funeral service by Rev. Richard Sperring will be Saturday at 11am in the Charles H. Litwin Funeral Home, 91 State Street, Nicholson.

Interment will be in the Union Cemetery, Lathrop Twp.

A viewing will be held on Friday from 4-8pm at the funeral home.

Donations may be made to the Hospice of the Sacred Heart, 600 Baltimore Drive, Wilkes Barre, PA 18702.