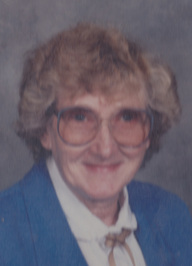 E. Dawn Cross, 87, of Hop Bottom died Thursday.

She was the widow of Robert W. Cross, who died in 1997.

She will be remembered fondly as a hardworking farm wife.

She loved to bake, garden and feed the birds. She was active in her church and 4H.

The family would like to thank the staff at Abington Manor for giving Dawn such loving care.

Dawn is survived by her sons, Robert F., Mark D. and Scott C.; a daughter, Rebecca Coulter.

She will be missed by her children's spouses, 24 grandchildren, and 2 great-grandchildren.

She was also preceded in death by a son, David M. Cross.

The family held a private interment ceremony at Hickory Grove Cemetery on Sunday.