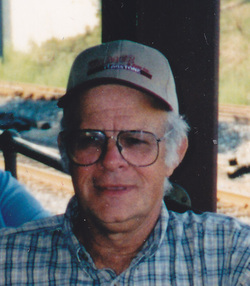 Erwin E. " Butch" Wilkins Sr., of Hop Bottom, died Saturday at the VNA Hospice at Geisinger Community Medical Center in Scranton.
His wife is the former Dianna Driscole and they were married October 24, 1959.
Born in Lathrop Township, Susquehanna County, he is the son of the late Herbert and Althea Johnson Wilkins.
He was employed as a custodian at the Mountain View High School for 14 years before becoming co-owner of the Red Chanticleer Diner in Factoryville.
Erwin is survived by three sons, Erwin E. Wilkins Jr., Edwin A. Wilkins, and Keith E. Wilkins; two daughters, Coralee Evans and Dianna L. Decker, ten grandchildren, three great grandchildren, and several nieces and nephews.
He was predeceased by a sister, Dianna Baker.
There will be calling hours on Wednesday the 24th from 5-8pm at the Charles H. Litwin Funeral Home, 91 State Street, Nicholson.
Burial will be held at the convenience of the family.