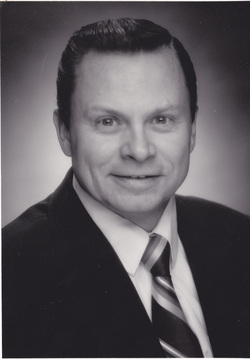 Garrett (Garry) John Conover, of Factoryville, passed away peacefully at the Hospice Community Care of Dunmore with his loving wife of 45 years, Evelyn, and son Garrett (Gary) by his side.

Garry was born December 25th, 1944, in Trenton, NJ. He is the son of Ruthe Conover, Myerstown, Pa; and the late John G. Conover.

He graduated in 1963 from Central High, Pennington, NJ. Garry attended Keystone College and graduated from Hope College in Holland, Michigan; and also the Pennsylvania School of Banking and the American School of Banking. After graduating, Garry and his wife moved back to PA and built a home outside of Factoryville. Garry first worked at that time for the newly opened J.C. Penny's at the Viewmont Mall in the position of assistant manager. He made a career change in 1971 when he worked his way up through banking; first as teller at the Bank of Dalton and then Manager of the Bank of Archbald. He went on to be the CEO and Vice President of the 1st National Bank of Nicholson. Later he was the CEO of the 1st National Bank of Jessup until the bank merged into the Jermyn Bank.

In 1991, Garry joined the law firm of Oliver, Price, & Rhodes, serving as the office manager until his retirement in September of 2009.

Garry loved fishing and always took great joy in the fishing times he had with his grandson, Jacob. He loved playing cards and board games with his youngest grandson, Dillon.

He also enjoyed traveling with his wife and family, woodworking, gardening, and his extensive Bonsai collection Garry was always willing to lend a helping hand to his neighbors and friends.

Garry was very active with the Boy Scout Troop #175 of Factoryville, serving as Assistant Scout Master and Treasurer. He also served on the Board of Director's for Tyler Memorial Hospital, The Wyoming County United Way, The Salvation Army, and Board of Independent Bank's of Susquehanna County.

He also was a member of the Nicholson United Methodist Church. He served on the Administrative Board and was auditor for many years, Garry enjoyed singing in the church choir, baking and selling the church's Welsh cookies, and helping out at the annual turkey supper.

Garry is survived by his wife, Evelyn; his mother, Ruthe; son, Gary and his wife Lisa; two grandsons, Jacob and Dillon; a sister, Gail Malsbury; a brother, Jim; and several nieces and nephews.

A memorial service will be held Saturday at 11:00am in the Nicholson United Methodist Church, officiated by Pastor John Shaffer.

In lieu of flowers, donations may be made to Nicholson United Methodist Church Memorial Fund or to the Factoryville Ambulance Association.