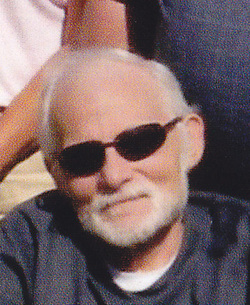 Horace (Bud) C. Wright III, died January 18, 2015 at the Jewish Nursing Home in Scranton, Pa.

He was born in Tunkhannock, January 9, 1940 the son of the late Horace and Esther Herman Wright.

Bud attended schools in Tunkhannock and Nicholson. He graduated from the Lackawanna Trail High School in 1961.

He was employed at the Penn Dot maintenance depot in Tunkhannock for several years.

Bud is survived by his brother in law, James Broughton, and nieces and nephews.

He was predeceased by his sisters, Dolores and Jayne; and his brother, Thomas.

There will be no public services.

Memorial donations may be made to a charity of the donor's choice.