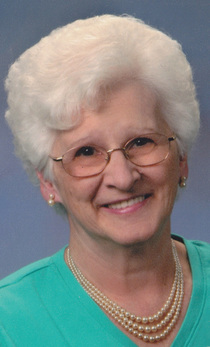 Janet M. Steele, age 76, of Nicholson died Wednesday at the Commonwealth Hospice of NEPA in Scranton.

Her husband, James E. Steele, died in 2005.

Born on August 3, 1938 in Brooklyn, Pa., she is the daughter of the late Frank and Mable Rozelle Evans.

She was a member of the First Presbyterian Church of Nicholson and prior to retiring was a nurse's aid at Clarks Summit State Hospital for 30 years.

She was an avid reader and loved her children, grandchildren, great grandchildren, and her cat, Simba. She enjoyed wine with her three special friends, Nan, Karen, and Lisa.

She will be greatly missed by her family and friends.

Janet is survived by one daughter, Darlene Lee of Factoryville; four sons, William of Nicholson, David of Clifford, Terry and wife Janice of Clifford, and Edward and wife Mary of Nicholson; four grandchildren, Shana Lee Gregory, Cody Steele, Dustin Steele, and Jade Casella; and three great grandchildren, Brody Gregory, Bryna Gregory, and Foster Casella.

A memorial service will be held Saturday the 17th at 1:00pm in the Charles H. Litwin Funeral Home, 91 State Street, Nicholson with services by Pastor Margaret Hartmann.

Interment of cremains will be held in the Nicholson Cemetery at a later date.

The family will receive friends at the funeral home from Noon until service time.

Memorial donations may be made to the Commonwealth Hospice of NEPA, 746 Jefferson Ave., Scranton, Pa. 18510 or to the Nicholson Little League, PO Box 342, Nicholson, 18446.