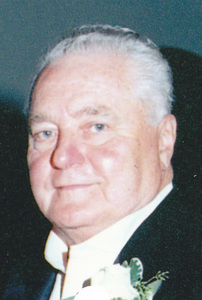 John C. Katorkas, Jr., of Fleetville, passed into eternal life Wednesday at home with his loving wife, Theresa A. Katorkas at his side.

The couple were married for 57 years.

Born in Scranton on April 21, 1933 he was the much loved son of Anna Parry Katorkas.

John graduated from Scranton Technical High School and enlisted in the U.S. Navy during the Korean War. John served proudly on the John R. Pierce 753 Navy Destroyer. He retired from UGL Laboratories in 1992.

John loved life, his family and friends, and was a great buck hunter.

He will be greatly missed by all.

Surviving are a son, John C. Katorkas III of Glenwood; two daughters Kim Fron, and husband Leonard of Montdale; and Nancy Ann Weist and husband, Dave of Nicholson; 12 grandchildren; 9 great grandchildren; and nieces and nephews.

John was preceded in death by his daughter, Theresa Donnelly.

At John's request, a private ceremony will be held at the convenience of the immediate family.