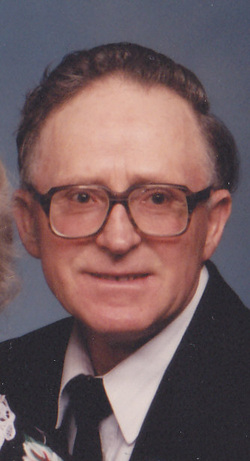 Leland Clarence Sickler of Nicholson died Saturday at the Hospice of the Sacred Heart in Dunmore.

He is survived by his wife, the former Joan Smith.

They would have celebrated 65 years of married life June 13.

Leland was born Dec. 14, 1931, in Eaton Twp., son of the late Clarence and Ethel Brown Sickler.

He was a member of the Green Grove Pilgrim Holiness Church, serving on the board and a Gideon member.

He also was a Nicholson Twp. supervisor and a lifetime farmer, overcoming a handicap and daily pain.

He died peacefully giving clear testimony of a loving relationship with his Lord, Jesus Christ.

Leland is also survived by two sons, Daniel and Dean; three daughters, Laurie Strong and Lynn and Gail Wilson; siblings, Elizabeth Sickler, Grace Rogers, Clara Traver, Carol Chisenhall and John; 16 grandchildren and 17 great-grandchildren.

He was also preceded in death by siblings, Doris Garinger, Carl, Joe and Pearl.

Funeral services will be held Thursday at 10 a.m. in the Green Grove Pilgrim Holiness Church, 2001 State Route 374, Nicholson.

Interment will be in the South Eaton Cemetery.

A viewing will be held Wednesday from 6 to 8 p.m. in the Charles H. Litwin Funeral Home, 91 State St., Nicholson.

Donations may be made to the Green Grove Pilgrim Holiness Church.