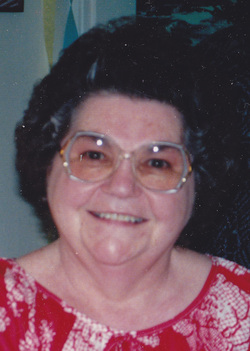 Lillian Phillips Lockwood, age 83, of Hop Bottom, died Thursday at Commonwealth Hospice of NEPA in Scranton. Her husband, Squier Phillips, died in 1990.

Born in Hop Bottom, she is the daughter of the late Richard and Loretta Wilbur Bennett.

She is a member of the West Lenox Baptist Church and also served in many various offices in the church.

Lillian is survived by four sons, Ronald Phillips of Kingsley, Gary Phillips of Harford, Raymond Phillips of Nicholson, and Daniel Phillips of Hop Bottom; two brothers, Samuel and Thomas Bennett; five grandchildren, ten great grandchildren, and several nieces and nephews.

She was predeceased by two brothers, Floyd and George Bennett.

Funeral services will be Monday at 11:00am in the West Lenox Baptist Church with services by Pastor Josh Winn.

Interment will be held in the Tower Cemetery at a later date.

There will be a viewing on Sunday from 2 - 6pm in the Charles H. Litwin Funeral Home, 91 State Street, Nicholson and one hour before service time at the church.