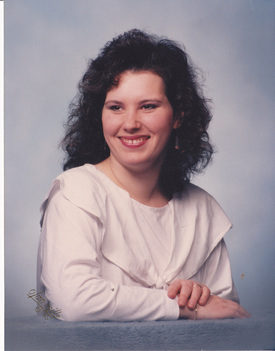 Melissa Noakes, 41, of Nicholson, lost her long determined battle to defeat cancer Friday morning at Community Hospice in Dunmore.

Missy was the loving mother of six beautiful children, Katelyn, 23; Joshua, 19; Mikaela, 17; Lillian, 12; Josiah, 11; and Jacob, 8.

While Melissa loved gardening, cooking, canning, crafting, homeschooling, and being a wife and mother to her family, the most important thing in her life was serving her Lord and Savior, Jesus Christ.

She lived her life reflecting the love and compassion of Jesus to every person with whom she interacted. Her gentleness and joy touched all who knew her. Through all the pain and suffering, Melissa never failed to smile and glorify God.

Funeral services will be held Wednesday at 10:00am in the Nicholson United Methodist Church, State Street, Nicholson, with Interment to follow in the Nicholson Cemetery.

Calling hours will be held both Monday and Tuesday from 3:00 to 5:00 and 7:00 to 9:00pm at the Charles H. Litwin Funeral Home, 91 State Street, Nicholson.