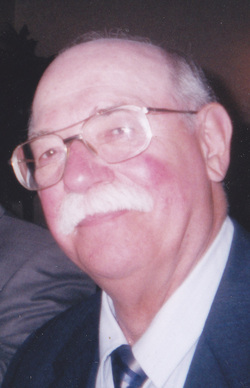 Paul Kenneth Bell, 73, of Hop Bottom, died Monday at the Endless Mountains Health Care System in Montrose.

His wife is the former Susan M. Feick. His first wife, Dolores Camar Bell, died in 2002.

Born in Bayonne, N.J., he is the son of the late Robert B. and Helen Maleski Bell.

Before retiring, he was a Greyhound bus driver for 30 years, and also worked for 15 years at Gibbons Ford as an auto mechanic.

He was an avid target shooter. He also loved hunting, deep sea fishing and music, and could fix anything.

He was a member of the Church of the Nativity B.V.M. in Tunkhannock.

Surviving are three sons, Michael and wife, Kim, Old Bridge, N.J.; Martin and wife, Ann Marie, Peckville; and Dan-Josef and companion, Kelly, Carbondale; a daughter, Ann Marie Baldini and husband, Brian, Milltown, N.J.; three brothers, Thomas, Cranford, N.J.; Raymond and wife, Cathy, Carteret, N.J.; and Richard and wife, Kathy, Bayonne; a sister, Bernice Reuter and husband, Joel, Carteret; 10 grandchildren, three great-grandchildren and numerous nieces and nephews.

He was also preceded in death by two brothers, Gregory and Martin.A Mass of Christian Burial will be held Thursday at 10 a.m. in the Church of Nativity B.V.M. in Tunkhannock.

Interment will take place in the Pieta Cemetery, Tunkhannock.

Those who wish to attend the funeral are asked to go directly to the church.

A viewing will be held Wednesday from 6 to 8 p.m. in the Charles H. Litwin Funeral Home, 91 State St., Nicholson.

Memorial donations may be made to the St. Jude Children's Hospital.