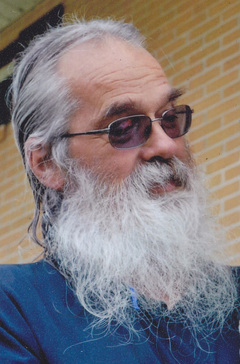 Pat Rafferty Sr., 59, of Nicholson, died Friday at home.

His wife is Maureen "Mo" McCarthy Rafferty. They were married Dec. 24, 2001.

Born in Taylor on Dec. 27, 1956, son of the late John and Roberta Dietz Rafferty, he was a lifelong over the road truck driver for the Parry family of Clarks Summit.

Also surviving are a daughter, Dawn Mark, husband, Dom and children, Jade and Dom Jr.; a son, PJ and children, Brandon, Jordan and Amber; two stepsons, Bryan Chapman, wife, Jenn and baby, "Pickle" due in June; and Kevin Chapman and Pa's boy, Keden; a sister, Alice Luongo; a brother, Danny Rafferty; and numerous nieces and nephews.

He was also preceded in death by four brothers, Johnny, Barney, Bobby and Billy.

The family will receive friends Wednesday from noon to 2 p.m. at the Charles H. Litwin Funeral Home, 91 State St., Nicholson.

The family requests no flowers. Donations may be made to the Disabled American Veterans Charity.