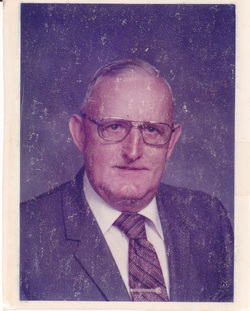 Raymond F. Tiffany, age 91 of Brooklyn Township, died Sunday at the Golden Living Center in Tunkhannock. His wife, the former Ruth Clark, died in 1986.

Born in Brooklyn, he is the son of the late Ralph and Pearl Pratt Tiffany.

Prior to retiring he was employed at Singer Link-Lockheed Martin in Binghamton, NY and also worked at Barnes-Kasson Hospital in Susquehanna as a transportation driver.

Raymond is survived by one son, Roger Tiffany of Brooklyn; two granddaughters, Stephanie Tiffany and Marie Summer; two great grandchildren, Michael Conklin and Ashley Conklin; and several nieces and nephews.

He was predeceased by two sisters, Aletha Tiffany and Agnes Keller; a brother, Richard Tiffany; and a sister in law Clema Tiffany.

A memorial service will be held Sunday May 26th at 10am in the First Universalist Church of Brooklyn with services by Pastor Ralph Christianson.

Memorial donations may be made to the First Universalist Church of Brooklyn or to the Hop Bottom Fire Company.

Arrangement entrusted to the Charles H. Litwin Funeral Home, 91 State Street, Nicholson.