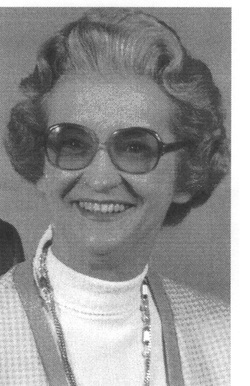 Rose Marie Cherwinski, 85, of Will Rogers, Saranac Lake, N.Y., died Oct. 12, at CVPH Medical Center in Plattsburgh. She was preceded in death by her husband, Richard Cherwinski, on Sept. 16, 2010.

Born Aug. 24, 1927, in Browndale, she was the daughter of the late Joseph and Rose Roberts Senich. She was raised in Browndale and Lenox, and graduated from Harford High School, where she was co-captain of the basketball team. She continued her education at Scranton Lackawanna Business College. Her secretarial career began with the VA Regional Office in Scranton. On Sept. 11, 1948, she married Richard Cherwinski at St. Patrick's Church in Nicholson. They moved to Tupper Lake in 1960, where she was employed at the Adirondack Park Agency in Raybrook. Rose Marie was a member of the New York State Forest Association.

Rose Marie is survived by a sister, Mitzi Gow and husband, Joseph, Kingsley; a sister-in-law, Ann Marie Senich, Fort Myers, Fla.; several nieces and nephews.

She was also preceded in death by a sister, Grace; and two brothers, Bob and Andrew.

Funeral services will be Wednesday from the Charles H. Litwin Funeral Home, 91 State St., Nicholson, with Mass of Christian Burial at 10 a.m. in St. Patrick's Church, High Street, Nicholson, to be celebrated by the Rev. Thomas Petro. Interment will be held in St. Patrick's Cemetery, Nicholson.

Calling hours will be Tuesday from 5 to 8 p.m.