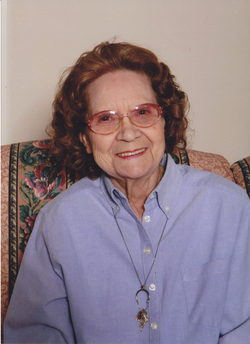 Stella Mae Bryant Olive of Nicholson, Wyoming County, Pennsylvania died Wednesday May 8th at the Golden Living Center in Tunkhannock, Pa.

She was predeceased by her husband William Torrance Olive.

Stella was born the 18th of December, 1929 in Sparta, White County, Tennessee to the late Charles (Charlie) Elwood Bryant and Bertha Mae Ray Bryant.

Mrs. Olive worked as a caregiver to children and the elderly in Nicholson for ten years. She was a dedicated mother, grandmother, and great grandmother. Even though she lived most of her life in Pennsylvania, she never left her southern roots. She always called Cookeville, Tennessee home.

She is survived by five daughters, Nancy Olive Aiello and son in law Nick, Shirley Olive Michaels and son in law Paul, Denise Olive Dohoney and son in law Jack, Elizabeth (Beth) Olive, and Wanda Olive Wilbur and son in law Jim; one son Brunswick Olive and daughter in law Nancy Cooper Olive. All of her children live in Pennsylvania.

She is also survived by two brothers, Howard Bryant and wife Reba of Cookeville Tenn., and Thurston Bryant and wife Eleanor of Concord, CA.; thirteen grandchildren, fourteen great grandchildren and many nieces and nephews.

Stella was predeceased by her oldest daughter, Brenda Gail Harris, and two brothers Estel and Charles Bryant.

Funeral Services will be held Saturday at 2pm in the Charles H. Litwin Funeral Home, 91 State Street, Nicholson with services officiated by President Richard Brock from the Church of Jesus Christ of Latter Day Saints.

Interment will be held in the Nicholson Cemetery.

Friends may call Saturday from 12 noon until service time.

In lieu of flowers, Stella asked that donations be made to the Nicholson Borough Park Fund or the Nicholson Fire Company.

A special thank you to the Lithia Valley Manor and the Golden Living Center for all the wonderful care she had received over the years.