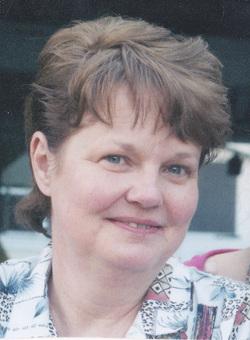 Marlene F. Lindsey, of Nicholson, died Wednesday at home. Her husband is Jerry Lindsey and they would have celebrated their 42nd wedding anniversary on July 10th.

Born January 27, 1950 in Meshoppen, she is the daughter of the late Donald and Doris Freeman Robinson.

Marlene and her husband Jerry operated Lindsey Variety Store in Nicholson for many years. She attended Benton High School and graduated from Lackawanna Trail High School and then Lackawanna Business School.
Marlene was a loving wife and mother, her family was her life. She fought a 9 month battle with cancer and her family extends a special thanks to the staff of Hospice of the Sacred Heart for their wonderful care and also their many friends and neighbors.
Marlene is also survived by four daughters, Wendy Lindsey Hoffman and husband Daryl, Johanna Lindsey, Laura Lindsey and fiancee Phil Gomez, and Briana Lindsey; a sister Donna Wallace and husband Bob of Brentwood, California and a sister in law Betty L. Robinson of North Carolina; and several nieces and nephews.
She was predeceased by a brother, Melvin Robinson.
A memorial service will be held Saturday at 12 noon in the Charles H. Litwin Funeral Home, 91 State Street, Nicholson with services by Rev. David Betts.
The family will receive friends at the funeral home from 5-8pm on Friday and Saturday from 10am until service time.
In lieu of flowers, memorial donations may be made to the Hospice of the Sacred Heart or the Nicholson United Methodist Church.