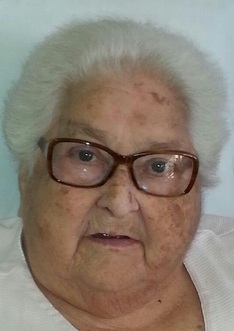 Erma L. Banks, 83, of Nicholson died Sunday at Regional Hospital of Scranton.

Born April 23, 1932, in Nicholson, daughter of the late Walter and Frances McCloe Cook, she worked as a weaver for the Nicholson Rug Company before retiring. She was a member of the Mount Bethel Baptist Church in Scott Twp.

Erma was a great mom, mother-in-law, grandmother, great-grandmother and aunt. She was a great everything, and loved everyone.The family extends a special thanks to the Regional Hospital of Scranton doctors and staff, especially to the Intensive Care Unit who helped her on her journey.


Erma is survived by a daughter, Frances Zurn and husband, John; a son, Silas Banks and wife, Kimberly, both of Nicholson; seven grandchildren and several great-grandchildren.

She was also preceded in death by a daughter, Anettia Spickerman; and a sister, Retha Bennett.

Funeral services will be Thursday at 11 a.m. in the Mount Bethel Baptist Church, 1341 Layton Road, Scott Twp., by Pastor Don Hasselman.

Interment will take place in the Nicholson Cemetery.

A viewing will be held on Wednesday from 5 to 8 p.m. in the Charles H. Litwin Funeral Home, 91 State St., Nicholson.

Memorial donations may be made to the Mount Bethel Baptist Church, P.O. Box 445, Chinchilla, PA 18410.