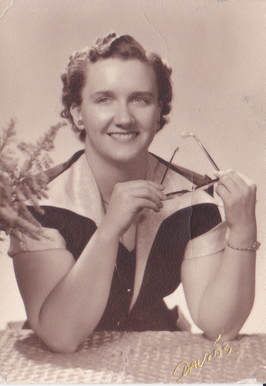 Alice Jane Powers, 86, of Nicholson died Friday at Geisinger Hospital in Scranton.

Born in Nicholson, she is the daughter of the late Robert and Leona Sherwood Powers.

Alice, affectionately known as Sally, was a 69-year member of the Nicholson United Methodist Church and formerly served as trustee. She received her master's degree from the University of Houston and taught school in Humble, Texas, and in PA. She traveled the world teaching children of diplomats and Air Force personnel. She was a longtime member of the Nicholson Senior Citizens, attending regularly, including the day she went to the hospital.

Alice is survived by three sisters, Evelyn Hausold, Norma Richline and Patricia Hart; a brother, Alfred "Bud" Powers; and many loving nieces, nephews and cousins.

A memorial service by Pastor John Shaffer will be held Thursday at 1 p.m. at the Nicholson United Methodist Church.

Interment of cremains will be held in Nicholson Cemetery.

The family will receive friends from noon until service time.

In lieu of flowers, donations may be made to Red Bird Mission, 54 Queendale Center, Beverly, KY 40913-9601, or UMCOR NO. 909440 for Harvey c/o The Nicholson United Methodist Church, 64 State St., Nicholson, PA 18446.