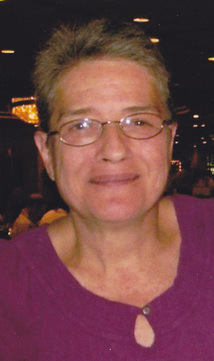 Maria Benedict, age 61, of Tunkhannock, died Thursday December 22 at home.



Her husband is Jeffrey Benedict and they have been married 38 years.


Born in Munich, Germany she is the daughter of the Elsa Hansen Casella of Fleetville and the late Joseph Casella.


She was an amazing and best mom a daughter could as for, a most loving wife to her husband Jeff, and a dedicated daughter to her mother Elsa.



Maria had the kindest heart you would ever meet. She never knew a stranger, everyone she met loved and remembered her. She was kind to everyone and never said a bad word about anyone.


The family would like to thank the Golden Living Center in Tunkhannock and the Geisinger staff, especially Dr. Heidi Clark for their care.


Maria is also survived by one daughter Christina Benedict of Pittston and her fiance Jon Alaimo; three brothers, Johnny, Steven, and Allen; one sister, Helen Filipski; and her grand cat Madison.


The family will receive friends Monday, January 2 from 6 to 7pm in the Charles H. Litwin Funeral Home, 91 State Street, Nicholson.