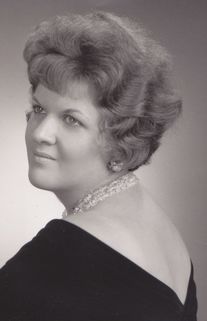 Audrey Smarkusky, age 75, of Nicholson died
Sunday
at home. Her husband is William Smarkusky. They have been married for 55 years.
Born in Pittston, she is the daughter of Willard and Virginia Morris Snyder Hilwig. She was a member of St. Patrick Church in Nicholson and was a graduate of Lackawanna Trail High School. Audrey and her husband operated a dairy farm together from 1961 until 1986. She also was the Nicholson Twp. tax collector for 40 years.
Audrey and Bill were married Nov. 25, 1961 in the Factoryville United Methodist Church with John Smarkusky as best man and Barb Bishop as maid of honor. They renewed their vows on Nov. 25, 1978 in the St. Patrick Church in Nicholson.
Audrey was a loving and devoted wife, mother, grandmother, and was the glue of the family. She loved to cook and hold family celebrations and was a mother and mentor to many.
Audrey is also survived by a son, William and wife, Mary; two daughters, Danette Fuller; and Brenda Melycher and husband, Timothy; a sister, Barbara Bishop and husband, Ronald; a brother, Ronald Hilwig and wife, Kay; five grandchildren, Matthew Smarkusky and wife, Brittany; David Smarkusky and wife, Amanda; Rachel Smarkusky and Steven Rauschmeier, and Clark and Jonas Fuller; a great-granddaughter, Peyton Olivia Smarksusky; and many in-laws, cousins, nieces and nephews.
She was also predeceased by a granddaughter, Brianna Rose Smarkusky.
A Mass of Christian Burial will be held
Thursday
at
11 a.m.
in St. Patrick Church, 205 Main St., Nicholson, celebrated by Rev. Arbogaste Satoun and Rev. Gerard McGlone.
Private interment will be held in the St. Michaels Cemetery in Starkville.
A viewing will be held
on Wednesday
from 2 to 4 and
6 to 8 p.m.
in the Charles H. Litwin Funeral Home,
91 State St., Nicholson
. A rosary service will be held at
4 p.m.
In lieu of flowers, donations may be made to the National Kidney Foundation or the American Heart Association.