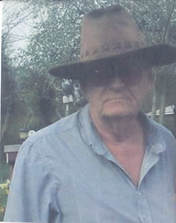 John Edward Spickerman, age 65, of Hop Bottom died Tuesday, November 21 at home.

His wife is the former Deborah Lynn MacGeorge and they have been married for 47 years.

Born in Deposit, NY, he is the son of the late Frank and Agnes Page Spickerman.

Prior to retiring he was employed as a stone cutter.

John is survived by a son, John E. Spickerman; two daughters, two daughters, Catherine Lezinski and Nicole MacGeorge; a brother Charlie; a sister Donna Kalinowski; and many grandchildren and great grandchildren.

Services will be held at the convenience of the family.

Arrangements by the Charles H. Litwin Funeral, 91 State Street, Nicholson.