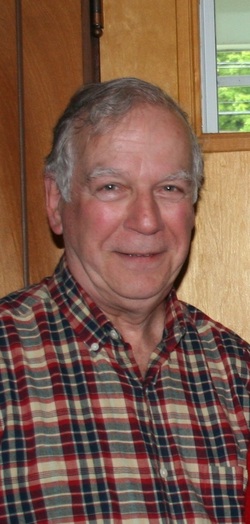 Gerald Arthur Lindsey, 75, of Nicholson, died Thursday at Hospice of the Sacred Heart in Dunmore.

His wife, the former Marlene Robinson, died in 2013.

Born Aug. 16, 1940 in Nicholson, he is the son of the late Arthur and Madelyn Rockwell Lindsey. He lived in the house he was born and raised in on State Street.

He attended Nicholson Elementary and High School and then graduated from Lackawanna Trail High School in 1958.

Jerry spent three years in the Navy after which, he worked at Nicholson Lumber Co. for 9 months.He was then asked to work at the First Nicholson Bank upon their opening in 1970 and married the love of his life, Marlene, in 1971. In 1973, he left the bank to open Lindsey's Variety on Main Street in Nicholson together with Marlene.

Jerry was a major staple in town and was often mistaken as the Mayor. He was a member of the Nicholson Masonic Lodge 438 for over 50 years and served twice as Worshipful Master.

He was loved and will be missed by so many.

Surviving are four daughters, Wendy Hoffman and husband, Daryl, Johanna Lindsey, Laura Lindsey and partner, Phil Gomez, and Briana Lindsey; and a half brother Robert Wagner and wife, Celia.

He was also preceded in death by a half brother, Richard Wagner.

A memorial service will be held Tuesday, at 11 a.m. in the Charles H. Litwin Funeral Home, 91 State St., Nicholson with services by the Rev. John Shaffer.

The family will receive friends at the funeral home on Monday, from 4 to 8 p.m. and Tuesday from 10 a.m. until service time.

A Masonic service will be held Monday at 8 p.m.

Memorial Donations may be made to the Hospice of the Sacred Heart, 600 Baltimore Drive, Wilkes-Barre, PA 18702 or to the Nicholson United Methodist Church, 64 State St., Nicholson, PA 18446.