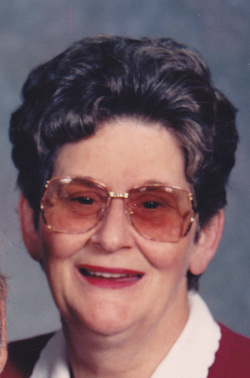 Audrey May Harman Spadine, of West Nicholson, passed away Thursday morning surrounded by her devoted family after a year long battle with cancer.

Her husband is Eugene "Jigger" Spadine, they have been married for 41 years.

Born February 13th, 1942 in Harrisburg, Audrey is the daughter of the late George and Fay Rudy Harman.

Prior to retirement, she was a caring nurse at Tyler Memorial Hospital in Tunkhannock for 27 years. She was a loyal member of the West Nicholson United Methodist Church and the Loyalty Society. She also taught Sunday school and Bible school.

She encouraged others with her courageous struggle and was a dedicated wife, mother, grandmother, and friend to all who knew her.

Audrey is also survived by four sons, Mark Spadine and wife Laurie; Tal Spadine, Ryan Spadine and companion Laura Williams; and Louis Santamour; two daughters, Sherri Marquand and Laurie Cishek; one brother, George Harman and wife Wilma; a sister, Joan Espenshade and husband Carl; and nine grandchildren.

She was predeceased by a sister, Doris Donmoyer.

Funeral Services will be Monday at 11:00am at the West Nicholson United Methodist Church with services by Pastor Margaret M. McCarty.

Interment will be held in the Nicholson Cemetery.

A viewing will be held on Sunday from 5 - 8pm at the Charles H. Litwin Funeral Home, 91 State Street, Nicholson.

Memorial Donations may be to the West Nicholson United Methodist Church.