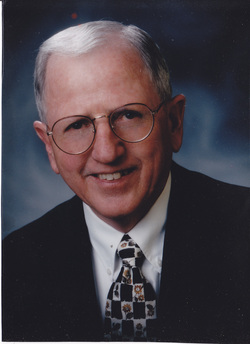 Calvin W. King, of Dalton, died October 22, 2012, at home.

He was born on July 20, 1937 in Southampton, NY. After serving three years in the Navy, Cal graduated Summa Cum Laude from Morris Harvey College (now Charleston University) with a double major in Biology and Physical Education.

After teaching Biology and coaching baseball for a year in Baltimore, MD., he took a pharmaceutical job with Parke-Davis / Warner Lambert / Pfizer. He loved his job and was proud to have worked at the same company for 41 years.

For many years Cal sponsored JBA, a Dalton recreational program, and coached baseball at all levels.

After retirement he invested his personal time and professional skills in expanding Career Day at Lackawanna Trail High School. Cal also served on the Baylor's Lake Association Board.

Surviving are his wife, Marjorie; three children, Robin, Tate, and Sean; their spouses; and five grandchildren.

As per Calvin's request, all arrangements are private.

In honor of Cal's commitment to recreation and athletics, Memorial Contributions can be made to the Lackawanna Trail High School, c/o Athletic Department, Lackawanna Trail High School, P.O. Box 85, Factoryville, PA., 18419.

GO GIANTS!!