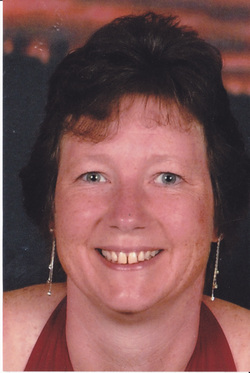 Karen Martin Sabuacak, age 47 of Nicholson, died Friday at Hospice Community Care in Dunmore.

Her husband is Gary Sabuacak and they would have celebrated their 25th wedding anniversary in October.

Born in Jersey City, N.J., Karen is the daughter of the late Robert and Marie Dimino Martin.
Karen was a member of St. Patrick's Church of Nicholson. She had worked as a bank teller for PNC Bank for 20 years and also worked for Keystone College.
She was a loving wife, mother, and sister and fought a courageous battle with cancer for four years.
Karen is also survived by a son Nicholas and daughter Kendra, both at home; a brother Michael Martin; two sisters, Denise Sevensky and Charlene McLain; and several nieces and nephews.
The family will receive friends Tuesday from 6-9pm at the Charles H. Litwin Funeral Home, 91 State Street, Nicholson.
It is the request and preference of the family that in lieu of flowers memorial donations be given to the Hospice of the Sacred Heart, 600 Baltimore Drive, Wilkes Barre PA 18702; Hospice Community Care, 100 William Street, Dunmore PA 18512; or the American Cancer Society.