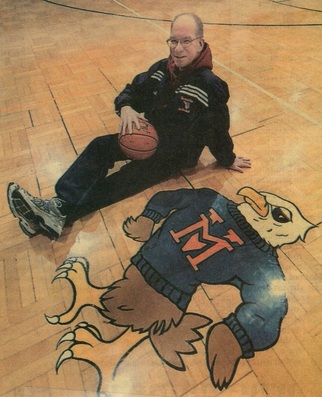 Donald E. White, age 56, of Hop Bottom, died Saturday at Abington Manor in Clarks Summit.

Born January 23, 1957 in Scranton, he is the son of Elwood and Beverly Baker White of Hop Bottom. He attended the Kingsley Community Church and was employed as a computer draftsman at Karnel Inc. and also operated the Rock Creek Golf Course Cafe for several years.

Donald was a 1974 graduate of Mountain View High School and went on to graduate from the Johnson School of Technology where he earned a Draftsman and Design degree.

Donald battled adversity in his life, losing a leg while riding his tricycle in 1963 after being hit by a driverless runaway car and then fighting cancer for the last three years.

He loved the game of basketball but was unable to play competitively in school as a result of losing his leg, but he would make time to play basketball in his barn. After graduation, he was a strong and avid supporter of the Mountain View basketball team for over 25 years, being a scorekeeper and doing the coaches game books.

Donald is also survived by two brothers, Roger and Brian, both of Hop Bottom; two sisters, Kathy Clark and husband Mark of Hop Bottom and Carol George and husband John of Walton, N.Y., several nieces and nephews, aunts, uncles, and many cousins.

Funeral services will Wednesday at 11:00 in the Charles H. Litwin Funeral Home, 91 State Street, Nicholson with services by Pastor James Madas of the Kingsley Community Church.

Interment will be held in the Tower Cemetery in West Lenox.

A viewing will be held on Tuesday from 5-8pm.

Memorial donations may be made to the American Cancer Society or to the Traditional Home Health and Hospice.