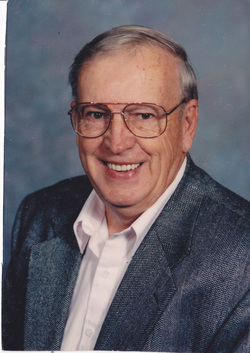 Lyle H. Henderson, age 83 of Nicholson, died Thursday at the Golden Living Center in Tunkhannock.

His wife is the former Betty Watson; they were married March 29th, 1957.

Born in Binghamton, NY., he is the son of the late Erma Henderson.

Lyle was a member of the Factoryville United Methodist Church and prior to retiring worked for the Bendix Corporation in South Montrose. He served in the United States Army and was a member of the Elk Lake American Legion Post 154.

Lyle is also survived by two sons, Richard and Ronald Henderson; three stepdaughters, Diana Lochen, Judy Hlavaty, and Betty Lou Walker; a sister, Virginia Borne and husband Bob; a granddaughter, Wendy Nordmark and husband Allan; and a great grandson Jackson.

He was predeceased by a brother, Walter Jones.

Funeral services will be Sunday at 3pm in the Charles H. Litwin Funeral Home, 91 State Street, Nicholson with services by Rev. Will McCall.

Interment will take place in the Nicholson Cemetery.

A viewing will be held on Sunday from 1pm until service time.

Memorial donations may be sent to the Factoryville United Methodist Church.