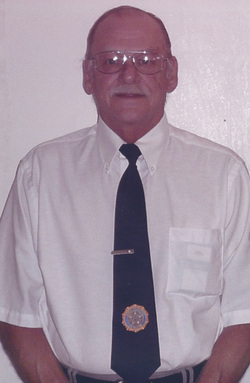 David Robert Gohsler, age 68 of Factoryville, died Thursday at home. His wife is the former Teresa Gross. They were married November 9th, 1990.

Born in Scranton, he is the son of the late John and Margaret Richards Gohsler.

David was a retired plumber, belonging to the Pipefitters and Plumbers Local 524. He was an Army Veteran, having served with HHC 1st Battalion 137th Armor 7th USA, as a mechanic in Germany during the Vietnam War. He was the Post Commander for American Legion Post 953 in Nicholson. He loved hunting and fishing.

David is also survived by three sons, David Jr., Robert, and William; two daughters, Jessica and Amanda; a brother, Thomas; and eleven grandchildren.

Funeral services will be Saturday at 1:00pm in the Charles H. Litwin Funeral Home, 91 State Street, Nicholson with services by Rev. Dennis Gray.

Interment with military honors by American Legion Post 953 will be held in the Nicholson Cemetery.

A viewing will be held on Friday from 7-9pm.

Memorial donations may be made to the Nicholson American Legion Post 953, P.O. Box 334, Nicholson, Pa. 18446.