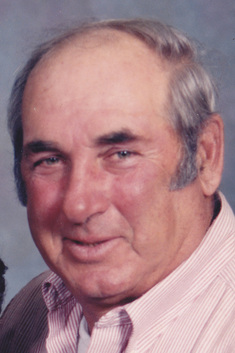 Eugene "Jigger" Spadine, of West Nicholson, passed away peacefully Monday at home.

His wife, Audrey Spadine, died May 16, 2013. They had been married for 42 years.

Born October 23, 1933 in Eynon, he is the son of the late Frank and Rose Spadine.

He will be missed by all who had the opportunity to have known him.

Jigger was a dedicated husband, father, and grandfather. He always enjoyed spending time with his grandchildren and never missed any baseball or football games.

Jigger is survived by four sons, Mark Spadine and wife Laurie, Tal Spadine, Ryan Spadine and companion Laura Williams, and Louis Santamour and wife Barbara; two daughters, Sherri Marquand and husband John, & Laurie Cishek and husband Chuck; two brothers, Leroy and Frank Spadine; one sister, Judy Allen; and many adoring grandchildren.

He was predeceased by a sister, Elizabeth Timmons.

Funeral services will be Friday at 11:00 am in the West Nicholson United Methodist Church with services by Pastor Margaret M. McCarty.

Interment will be held in the Nicholson Cemetery.

A viewing will be held on Thursday from 5-8 pm in the Charles H. Litwin Funeral Home, 91 State Street, Nicholson.

Memorial Donations may be made to the West Nicholson United Methodist Church or the Nicholson Athletic Association.