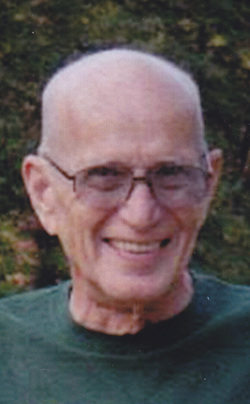 Howard A. Jarnagin, 74, of Hop Bottom, died Tuesday at the Mountain View Care Center in Scranton.
His wife is the former Eleanor Black. They were married 53 years on Oct. 7.
Born in Altoona, Iowa, son of the late Phillip and Agnes Schmidth Jarnagin, he was a member of the Hop Bottom United Methodist Church.
Before retiring, he worked in auto body repair for the Ford garage in Montrose for 32 years and also for High Tech Collision in Montrose.
Howard was a Navy veteran. He was also a member of the Hop Bottom Fire Company and helped start the Hop Bottom Fire Company's First Response Unit.
The family would like to thank Dr. Richard Emanuelson, his staff and the Mountain View Care Center for their excellent care and kindness.
Also surviving are five sons, Howard Jr., Robert, Dale, Phillip and Jeffrey; two daughters, Kim and Linda; two brothers, Earl and Wayne; four sisters, Dottie, Darlene, Jeri Lynn and Connie; 16 grandchildren; and four great-grandchildren.
Funeral services will be held Friday at 1 p.m. in the Charles H. Litwin Funeral Home, 91 State St., Nicholson, with services by Rev. Phillip Richardson.
Interment will take place in the Nicholson Cemetery at a later date.A viewing will be held today, 6 to 9 p.m.
Memorial donations may be made to the Leukemia and Lymphoma Society at
www.lls.org.