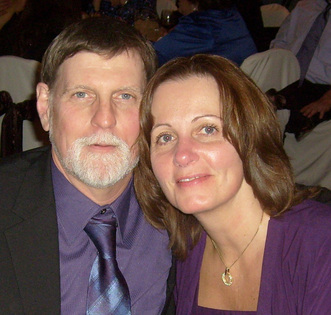 Craig B. McCarty, 59, of Nicholson, Pa., passed away May 16 surrounded by his loved ones.

Born in Scranton, Pa., on Jan. 29, 1956, he graduated from Lackawanna Trail High School in 1973.

Craig was married to the love of his life, Cindy McCarty. They would have celebrated their seventh anniversary on June 30.

As a master mechanic, he earned his living alongside longtime friend, Frank Karp, however Craig's expertise was not bound to a single discipline. He frequently utilized his automotive, welding and carpentry talents to benefit the lives of his friends and loved ones. He even built his own house.

In his youth, Craig traveled the country on his motorcycle with his good buddy, Ernie Rydall, and later became a certified skydiver. He enjoyed spending his time playing and listening to music, traveling with his wife, watching the Pittsburgh Steelers and New York Yankees, spending time with his children and grandchildren and providing a sanctuary for any animal in need, including a fox.

In addition to his wife, he is survived by son, Samuel McCarty and girlfriend, Desiree; daughter, Casey Edwards and husband, Christopher; daughter, Viki Soloski; stepdaughter, Amanda Haygood and husband, Ian; stepdaughter, Hillary Bird; stepson, Cody Bird; grandchildren, Holden, Carter, Alana, Angel, Adam and James; sister, Donna Lane and husband, Andy; brother, Glenn McCarty and wife, Chris; brother, Martin McCarty and wife, Mauri; many nieces and nephews; mother-in-law, Barbara Harvey; and his beloved friend, Noah.

A memorial service will be held at 11 a.m. on Thursday, May 21, 2015, at Charles H. Litwin Funeral Home, 91 State St., Nicholson.

Friends may call on Wednesday, May 20, 2015, from 6 to 8 p.m.