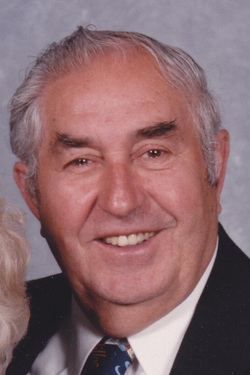 Michael Skumanick, 86, of Nicholson, died Friday at Geisinger Community Medical Center, Scranton.

He is survived by his wife, Helen Walczak Skumanick. They would have celebrated their 65th wedding anniversary on Oct. 7.

Born April 12, 1929 in Nicholson, son of the late Michael and Mary Zinzel Skumanick, Mike was an Army veteran having served during the Korean War. Upon honorable discharge, Mike was employed as a tool & die craftsman for the Bendix Corp. and General Dynamics. He was a lifelong member of the St. Patrick's Church, Nicholson.

Mike was a lover of classic cars. His pristine collection of antique Ford and Mercury's is known for miles all around. He loved working in his garage on his classic cars and he loved sharing his outstanding knowledge of classic cars just as much. When the timing chain got the best of him, Mike relaxed by taking excellent care of his lawn.

The family would sincerely like to thank nurse Sarah Golden for her kindness and going the extra mile while taking care of Mike and Helen and also Dr. Dennis Kondash for always being there. A special thank you to the family and friends of Mike and Helen, who always have looked out for them.

Also surviving are a son, Michael Skumanick and wife, Lori, Topton, Pa.; two daughters, Deborah Connolly and husband, James, Clarks Summit; and Linda Jones and husband, Jack, Jermyn; and eight grandchildren.

He was also preceded in death by a sister, Mary Dennis; and a brother, George Skumanick.There will be a blessing service Tuesday at 6 p.m. in the Charles H. Litwin Funeral Home, 91 State St., Nicholson, by the Rev. Thomas Petro of St. Patrick's Church, Nicholson.

Friends may call from 4 to service time. Donations in honor of Mike may be made to the Griffin Pond Animal Shelter, 967 Griffin Pond Road, South Abington Township, 18411.