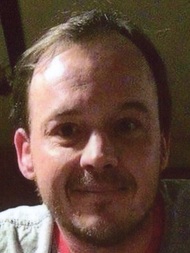 Shannon Lee VanVleck, 39, of Factoryville, died Tuesday at home.

Born in Tunkhannock, he was the son of Roy Thomas VanVleck and the late Celene Evans Fallon.

He liked old cars, big trucks and was an artist with a sense of humor and enjoyed good times.

Also surviving are two daughters, Shayla VanVleck and Victoria Sterling; two sons, Timothy VanVleck and Dalton VanVleck; a sister, Tomika VanVleck; a brother, Shawn VanVleck; his stepmother, Brenda VanVleck; his stepfather, Fred Marks; and his paternal grandmother, Drucilla Gerrells.

He was also preceded a brother, Shane Thomas VanVleck.

Funeral services will be Saturday at noon in the Charles H. Litwin Funeral Home, 91 State St., Nicholson, with services by Pastor Margaret Hartmann of the First Presbyterian Church of Nicholson.

Interment will be at Willow View Cemetery, Clifford.

Friends may call Saturday from 10 a.m. until service time.