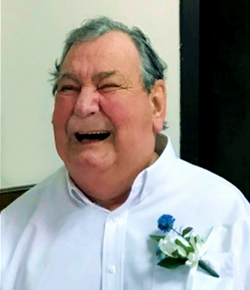 Kenneth J. Babiarz, 72, of Nicholson died Wednesday at Geisinger Community Medical Center in Scranton.

His wife is Katherine Havrilak Babiarz, and they have been married for 32 years.

Born in Dalton, son of the late Andrew and Irene Rodney Babiarz, Kenneth was an Army veteran, serving during the Vietnam War, and is a member of the Nicholson American Legion Post 953.

Before retiring, he was a self-employed truck driver.

Kenneth is survived by three daughters, Karen DePietro, Connie Hedrick and Kimberly Woodard; two stepsons, Robert Kerr and wife, Robin; and Eugene Kerr and wife, Michelle; two brothers, Edward and James; 10 grandchildren and three great-grandchildren.

He was also preceded in death by a sister, Rosalie; and a brother, Robert.

A celebration of life will be held Monday at 3 p.m. in the Charles H. Litwin Funeral Home, 91 State St., Nicholson, by celebrant Flossie Jones with military honors by Nicholson American Legion Post 953.

The family will receive friends from 1 until service time.

Memorial donations may be made to the American Heart Association.